Creative director, Stephen Ferber was interviewed by the Swedish Lifestyle Magazine, Bucket List. In this interview Ferber talks about his inspiration behind his latest collection – The soccer collection A Game of Love, and his very own bucket list.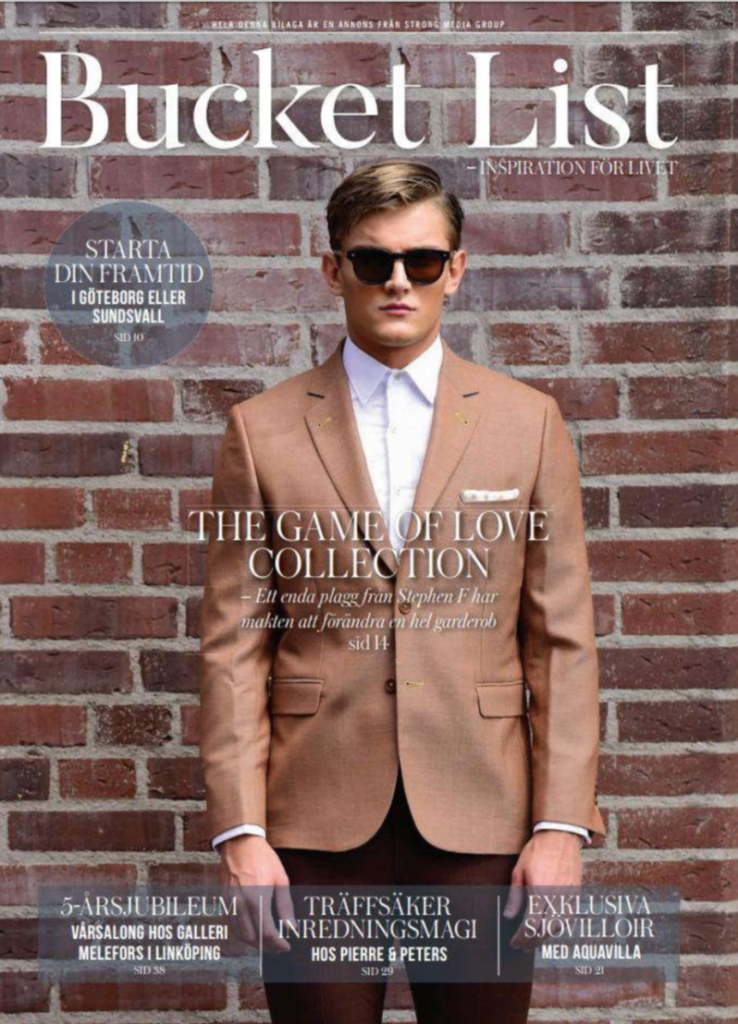 A paragraph taken from the article;
SOCCER – THE GAME OF LOVE 
Ferber played soccer when he was younger, and recalls the admirable diversity and community among the players. The inspiration behind the colorful summer collection is based upon Feber´s personal love for the sport – the importance of the fact that we all, regardless of the color of our skin, our orientation or our religion, in soccer we all play by the same rules. Soccer´s rules. Considering how the world is today, this is something that Ferber can't address enough.  – I think I see a change in society at large and I hope these megastars – who have a significant responsibility – will scarcely cherish the art of soccer for the coming month and act both sportingly and with respect.
Stephen Ferber also shared his 3 style tips for 2018, as well as his very own bucket list,
Stephen's 3 style tips for 2018
Bomber jacket

Tuxedo pants (for an everyday look) Prior to every season we have a bunch of different types of fabric in production, but of course we'll always have the classic black wool. Al these tuxedo pants and be bought separate without the tuxedo blazer. 

The spring/summer coat is worth mentioning. It's a perfect piece for cold spring/summer nights and can transition into early fall. (Our spring/summer coats come in various of colors and fabric choices.) 
Bucket List: 
To have my own charity and truly run it to its greatest potential.
That our New York City Flagship store, located in the Meatpacking District for two years now, will grow and develop into a number of stores around the world, and that our brand will still stand strong in 50 years from now, and have by then left its mark in the fashion industry.
To see a World Cup final between Sweden and Brazil – where Sweden wins and may redeem themselves from the loss back in 1958!
The Article above is written in Swedish.