The New York Rangers goalie Henrik Lundqvist, often called Hockey's Fashion Leader, was recently interviewed by The New York Times on his outfits and sense of fashion.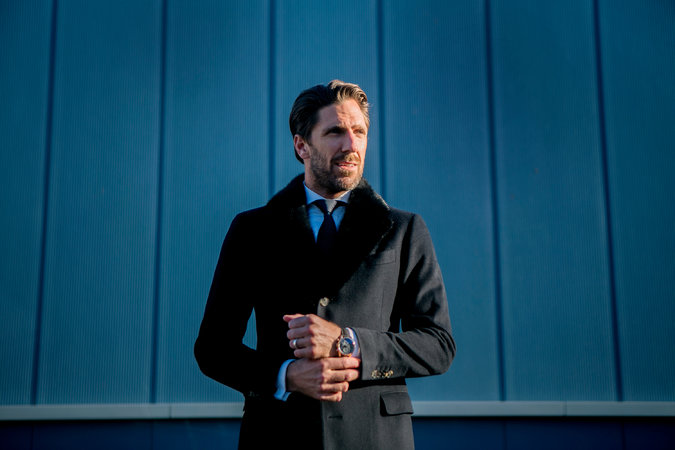 On his outfit of the day, Lundqvist told The New York Times:
1 Jacket I've been wearing this navy blue wool coat with a fur collar from Ferragamo. I got it from the Ferragamo store in New York City almost a year ago. I like the way it fits, which is slim, and it's a little fun with the collar. You can also take off the collar, and then you get a different look. It works well with jeans and also with suits.
2 Suit We have to wear suits when we travel and go to games, so four to five days a week, you're in a suit. I remember my first couple of years in the league, there were a lot of comments about how I dressed, because I guess it was more European. I was wearing skinny ties — this was 11 years ago — and they were not used to that. But then two years later, skinny ties started to pick up in the U.S., especially in New York. But I've found it doesn't really matter what people say. If you feel comfortable, stick with it. The last couple of years, I've been starting to wear more and more double-breasted styles. It's kind of a little bit more old-school. I like one by this Swedish brand Stephen F.
For full interview, visit: Nytimes.com: Henrik Lundqvist, Hockey's Fashion Leader