Alan Cumming's shorts suit at the Tony Awards has fashionistas again talking about the ultimate non-traditional marriage: a suit jacket and a pair of Bermudas.
"Mr. Cumming … shows us this is a thing to do," said Stephen Ferber, who designed Cumming's Stephen F lavender outfit. "Now that Alan has done it, we are going to do more formal shorts."
For New Yorkers who want to give the look a try this summer, the men's shop Stephen F is opening next month in the Meatpacking District and will carry a full line of the shorts Cumming wore at the Tony Awards.
-Read full article in Daily News: Alan Cumming hosts Tony Awards without pants
Thank you to stylist Cynthia Altoriso.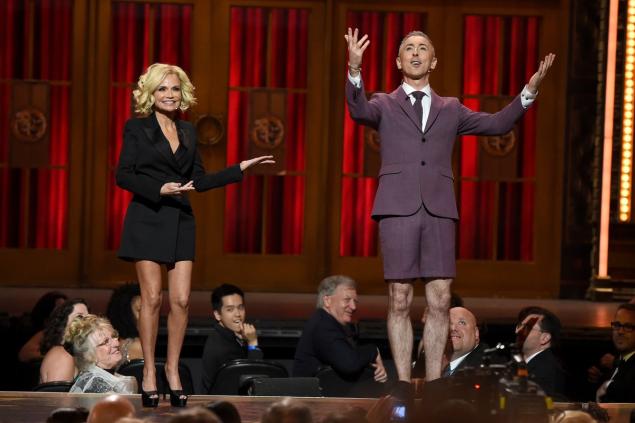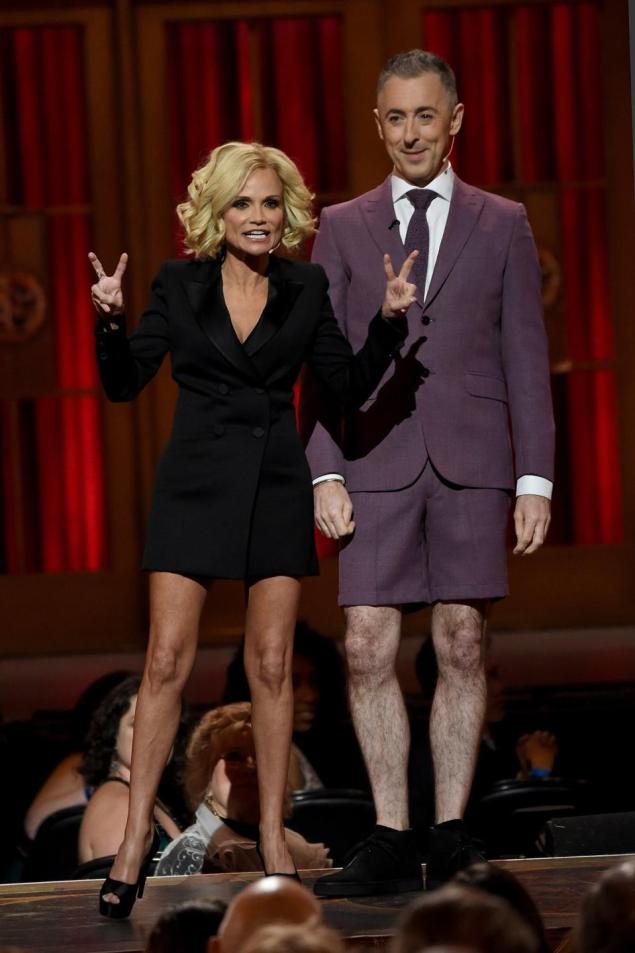 Pharrell Williams also likes the look.