Xabi Alonso of Real Madrid is one of the greatest football players alive. A man of clear ideas, style and elegance.
Mr. Alonso was recently interviewed by El Mundo's Magazine, Fuera de Serie. An interview focusing on his style, featuring photos of him wearing Tom Ford, Audemars Piguet and Stephen F.
On the question "How do you view elegance?" Mr, Alonso answered:
Well, that's complicated, no?  I don't take myself too seriously, I believe everyone has their own style, their own way of being, and that shows in the way one acts and what they put on.  There are some who are more daring, like some of my teammates, for example.  I try to be very observant of those whom I believe have a certain class.
Among many awards Mr Alonso has won FIFA World Cup playing for Spain, La Liga playing for Real Madrid and the FA Cup and UEFA Champions League when playing for Liverpool. He has also been named Spanish Player of the Year and La Liga Best Midfielder.
Check out the clothes Xabi Alonoso is wearing here:
Blazer: http://www.stephen-f.com/2013-2/BLAZER1.html
Coat: http://www.stephen-f.com/2013-2/COAT_S.html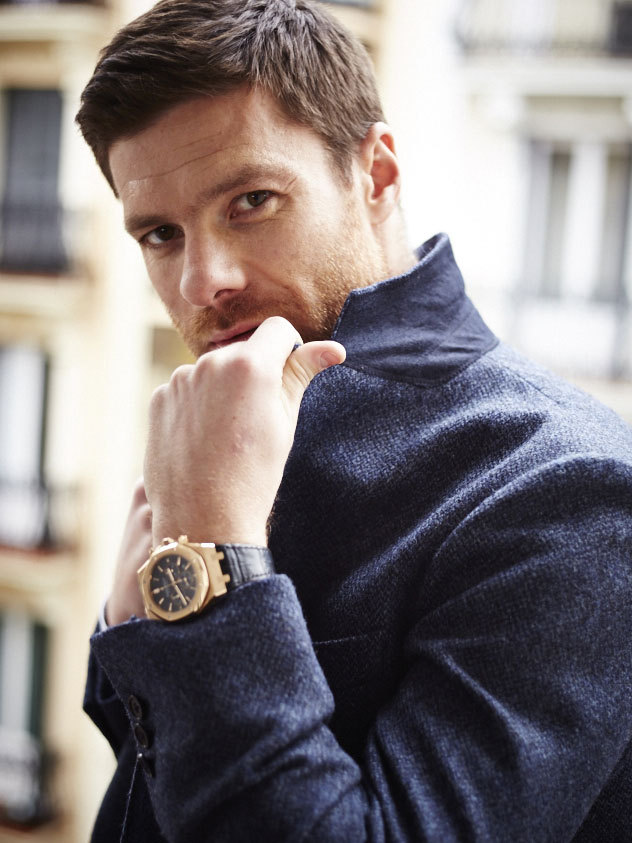 Photo credit: Luis Barta