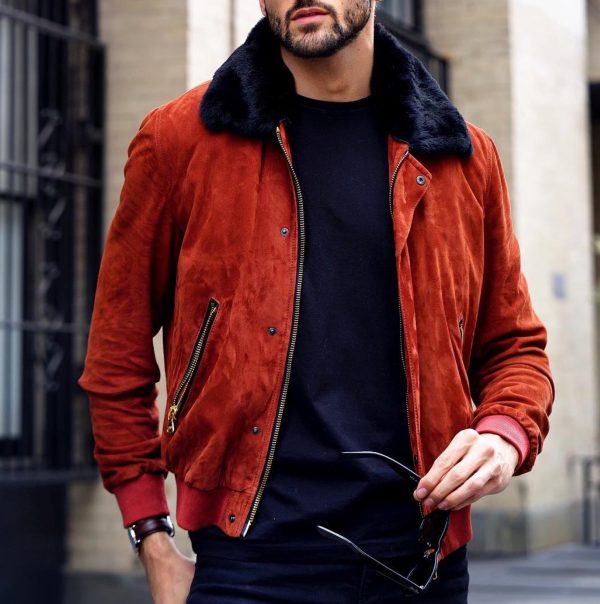 Fall is a friend for any fashion lover. It's the season of opportunity when it comes to mixing your favorite coats, blazers, sweaters and scarfs.
For Stephen F, it's especially meaningful as we get to show off our signature bombers even more so than the rest of the year. Rooted in three generations of leather craftsmanship, Stephen F bombers come in an array of materials and colors. Material wise, we have nappa, nubuck, and suede. Choose a color, we have the bomber for you.
Also, not to be overlooked and never overshadowed is our bomber with removable fur lining. The black with fur bomber can even complete a tuxedo look. The color rust suede variation is pictured above.
Upon inquiry, any bomber option or possibility can be custom produced.
Known for our highly unique and limited pieces, we pride ourselves in our hands on customer experience. We aim to bring this same service to clients unable to visit our store. That said, reach out with any styling need over email. It's our pleasure to work with you and help you look your best.