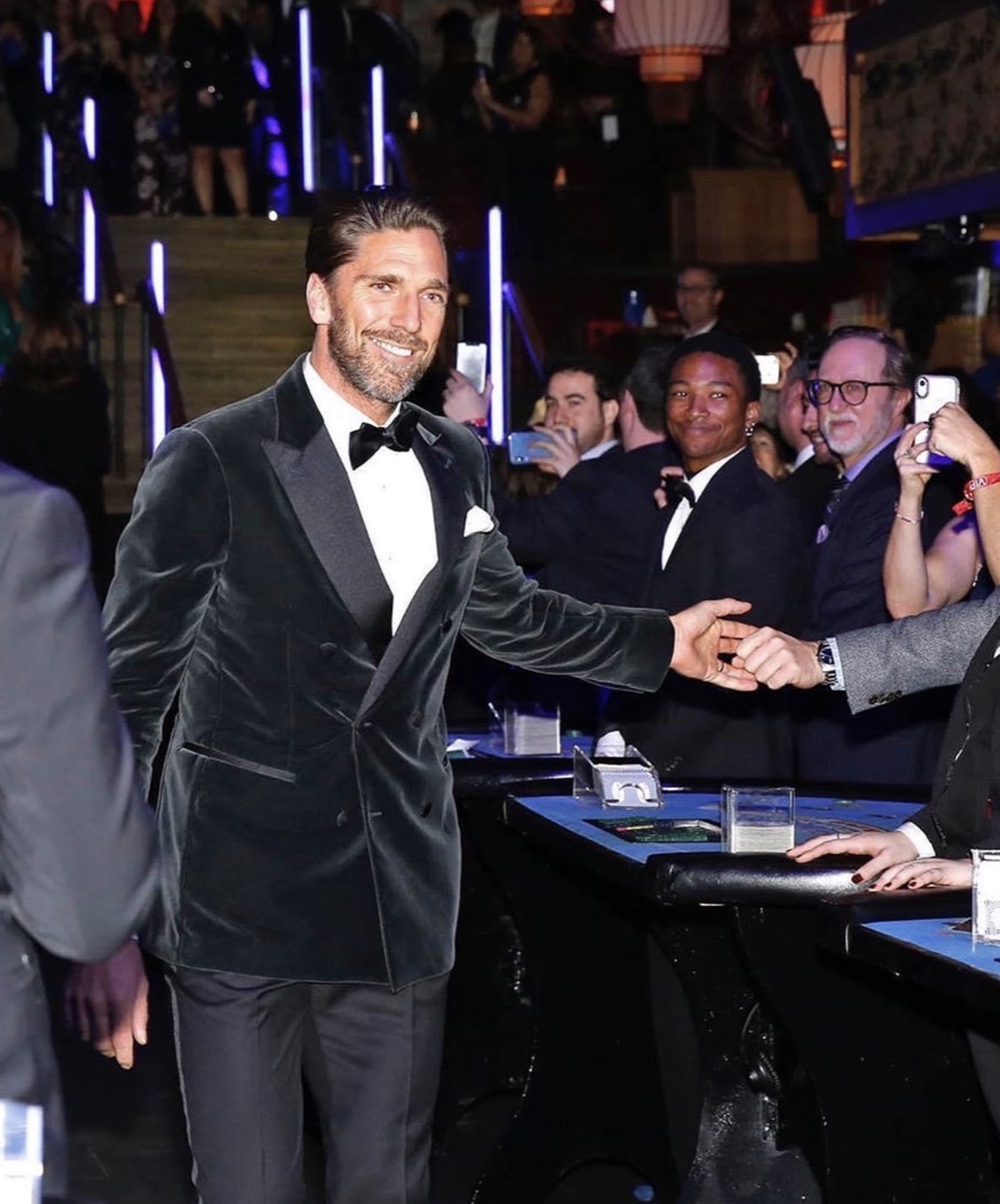 One of our favorite days with one of our favorite people. Each year, the New York Rangers come together as a team to host a Casino Night which raises money for the Garden of Dreams Foundation.
All-Time Ranger goalie Herik Lundqvist, pictured above, looks sharp as usual wearing a Stephen F green-grey, double breasted, velvet tuxedo (also available as single breasted) as he enters TAO Downtown where the event took place.
See you again next year Casino Night!
---
Looks From Previous Year's Casino Nights Below